Explore North Devon this Autumn
Published: 2019-10-30 / Author: Highbullen Hotel
Explore North Devon this Autumn
Autumn has arrived in great style this year, it has rained for many days on the trot and this has often been accompanied by stormy conditions. For the first time in many years the largest and most impressive red deer stags have not turned up. While some guests have managed the odd photo of small stags, I have spent many hours looking around the estate and nothing of note has ventured here. During October the local maize crops provide a good hiding place for the deer however most of the crops have now been cut and there seems to be plenty of deer around - they can be seen enjoying the area of uncut grass between the deer hide and Hotel at dawn and dusk. Our rowan trees are laden with berries which winter migrants like redwings and fieldfares are feasting on, along with an unusual number of local blackbirds and thrushes.
When you live and work in The West Country I, like many others, tend to take it all for granted and often forget the things there are to do at this time of year and the number of interesting places to visit. So, once you're at Highbullen and you fancy exploring, try Porlock Weir on the north east side of Exmoor. It is an hour's spectacular drive across Exmoor with open moorland and far-reaching, stunning views over the Bristol Channel to the Welsh coast. Red deer are relatively easy to find and if you are lucky you may be rewarded with sightings of birds such as the short-eared owl, hen harrier and large flocks of golden plover on the way. There are numerous routes along small single-track roads, tunnel-like in tree growth; crystal clear streams crossed by fords, picturesque farms and thatched rose-clad cottages along the way. Porlock Beach.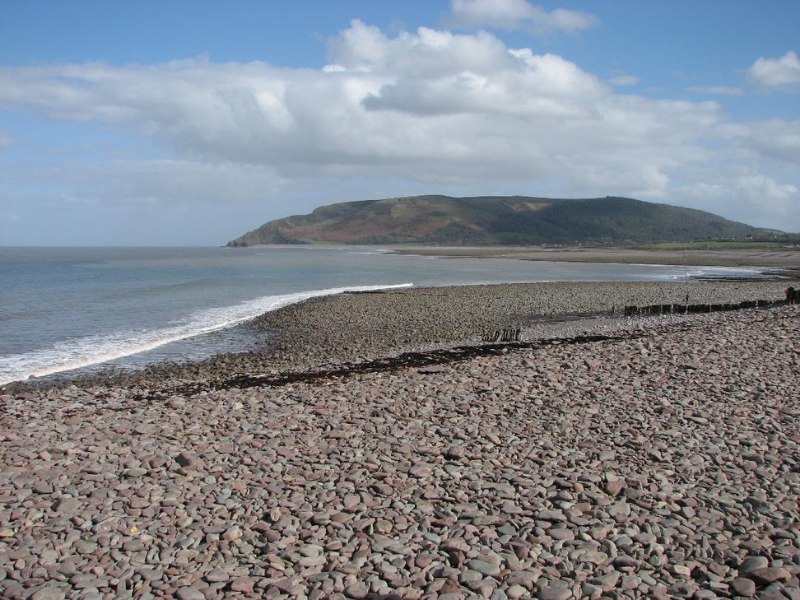 Finally, the drop down Porlock Hill into Porlock is steep at a 25% gradient but on a sunny day is well worth the concentration required on the hair pin bends! There is plenty of parking overlooking the small harbour and the sea, with a few shops a short walk away. The Bottom Ship Inn serves a great lunch and gets extremely busy on a sunny day even in autumn. Once there you can amble around on tarmac or take a longer walk hugging the pebble shoreline. On the return journey there are many ways back avoiding Porlock Hill and the main road - most are single-track roads and pass through woodland for the first few miles. Or you can take the road to Horner village and then onto Dunkery Beacon - the highest point of Exmoor at 510 metres above sea level.
You may start your trip to Porlock thinking only about the drive and The Ship Inn but go prepared to get out and walk, if only to take a memorable photo or take in the splendour of Exmoor. The north east side of Exmoor is so different to the west as it is much less windblown. It should go without saying binoculars, camera and stout footwear are essential. If you have an open top car this will be one of the most memorable days out!
We have numerous other ideas on walks, drives and locations to experience while staying with us if you wish to do more than just relax! We would be delighted to impart our local knowledge to help make your stay all that you could wish for and more!
BOOK A ROOM
Check Availability
Best Rates Guaranteed
No Booking Deposit