Winter has arrived
Published: 2019-11-25 / Author: Highbullen Hotel
Full text page section title
With the shortest day fast approaching and only the odd tree still bearing any leaves, winter truly has arrived. How different it is to this time last year when our golf course team were laying turf on the tees throughout November and December. Now, the ground is sodden and the same team is pulling their hair out, desperate to present a golf course fit for play.
The reduction to nine holes has done nothing to dampen the spirits, as come what may, the will be maintained as well as conditions allow and at present our team is like those on so many courses, battling through the elements. I am a great believer in that nature is a great stabilizer and after so much rain we are due a dry spell.
Though the seasons and weather patterns seem to have changed over the last 26 years of looking after the course, we have come to expect the unexpected when it comes to unusual weather at this time of year.
February soon after opening the 18 holes in 1996, saw a half term with temperatures of 17 degrees C, golfers in shorts and the sun soon drying out the course. So, anything can, and probably will happen. A dry time will enable everyone to get out to play and hopefully all the grass will be under control!
In a similar vein, I believe it was February 1987 that a severe storm hit the North Devon coast, flattening acres of the coastal oak woodland near Heddon's mouth with winds of 112mph. Now Birch trees have regrown in their place, but underneath, young oak will be re-establishing itsellf for the future. So who knows, a dry time may be just around the corner.
When this dry period arrives be prepared. If Golf is not your scene, then make the most of the enviable surroundings Highbullen is blessed to sit within. Stunning Devon countryside and this is the time of the year to get the best views. Whether walking on some of the longer walks from the hotel or further afield on the North Devon coastline or Exmoor.
On Exmoor recently, on a crisp clear late afternoon as the sun went down there were vast flocks of starlings skirting low over the barren Molinia grass and rush covered land heading north to roost, probably in N Somerset. I also came across a few surprised deer indignant at their grazing time being disturbed by my presence. But best of all, a female hen harrier quartering the open ground for a last meal of the day.
The photo here doesn't really do the chill remoteness or clarity of the walk with views to Hartland Point 40, odd miles away over Bideford Bay justice. Last year at this time short eared owls were also present and easy to locate on the western side of Exmoor as yet, I haven't located any but will keep trying.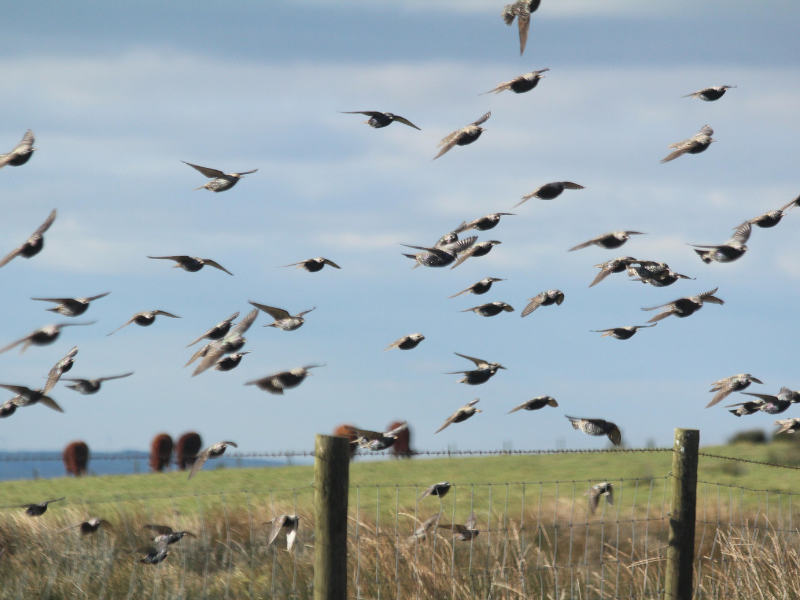 Large flocks of golden plover also feed on Exmoor at this time of year along with more solitary migrating snipe. You can't mistake these small waders. Firstly, they often let you almost tread on them before they flush from any waterlogged patch of the moor. Rapidly weaving as they escape low over the ground calling as they go. If you are really lucky a jack snipe, smaller than the common sniper, might be disturbed. You are unlikely to see it, but it's beak is much shorter. Most noticeable is it's weaker flight. It seldom flies high in the sky and usually alights only 50 to 70 metres from where it gets off the ground. Whereas common sniper soon disappear from sight as they can climb very quickly.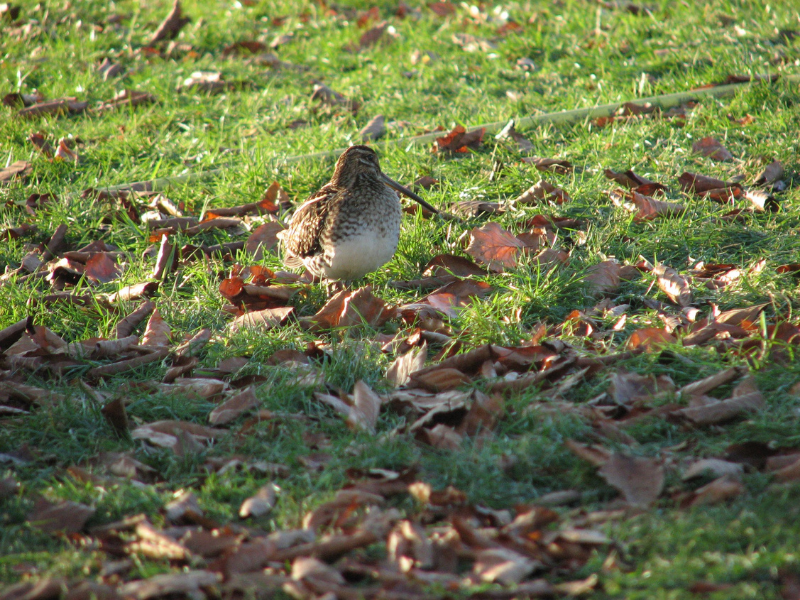 If the fauna of Exmoor sounds of interest, please ask at reception and we will point you to what we believe are the best areas to explore. There is the Taw estuary, another wonderful and important feeding site for waders each winter. This has to be the best place to work off the Christmas lunch on a Boxing day walk!
BOOK A ROOM
Check Availability
Best Rates Guaranteed
No Booking Deposit